Tonight was my school's award ceremony. I got a perfect attendance award. Personally, it's garbage, in league with the awards you get in elementary school soccer. "Thanks for coming! Here's an award." Not to diminish one of my friends, as 8 years straight is a feat. But, coming in everyday for 4 years doesn't take any effort. The academic awards take effort, an...
4 tags
Remember Me - Antoine's Journal
Capcom released Antoine's Journal as a prelude to the events of Remember Me. Spoilers for the game, as well as puzzle solutions follow. Chapter One - The Trigger (1984-2016) This journal plots the birth of Memorize, a company founded on the simple principle of empathy and understanding, whose goal was always to bring people together and bridge the boundaries and differences that language...
3 tags
Doctor Elizabeth Darling: Rex, are you doing OK after that EMP surge?
Rex Power Colt: Good as new, doc. There's no challenge I can't beat.
Doc: I don't know, Rex. I'm pretty unstoppable in The Bishop of Battle.
Rex: Doc, you play video games?
Doc: Yes, Rex, video games are a proven coping mechanism, like any hobby. They've been shown to improve hand-eye coordination, problem-solving, social interaction and self-confidence. And no studies have managed to prove a correlation between video games and violence. Frankly, anyone who thinks games are bad for you is a *.*.*.*.ing idiot.
Rex: Hey, whoa, whoa, Doc.
Doc: No, Rex, *.*.*.*. stands for 'failing to understand our capacity for kindness.' It's an acronym. Though I suppose this isn't a game anymore. Is it?
GentleBot Hell [SFM] - YouTube →
Goodness gracious potatoes. While the subject matter and language is slightly inappropriate, this dude knows how to animate.
Fluidity of Life
In economics, fluidity is used to describe the usability of assets. In chemistry, fluidity is used typically in conjunction with viscosity, to describe how liquids are subject to motion. I've learned this past week how well life fits into that second description. It's been a rollercoaster of emotion. My heart had been set on RPI (and RPI I will be attending eventually), after the heartbreak of...
4 tags
Mutiny on the High Cs
(Ah, ah? Music puns? No?) Anywho. I had planned a song for my school's male a-capella group's seniors to sing. However, it took me FOREVER to find the music, and therefore I chose to instead do only the first and last verse. However, the rest of my seniors had… other plans. They chose to instead do rounds, and just drag me along with them. Not only am I the only senior planning...
4 tags
2 tags
What the heck were you doing Juninho?
4 tags
College Applications
If you're looking at this, congrats! I actually know you, because only Facebook people are getting this link. Nope. It's all over! If you're interested, here's my college app process so far. Accepted: Hartwick College Gordon College Siena College The College of Saint Rose Geneva College Hofstra University SUNY Oneonta University at Albany, SUNY SUNY Oswego Quinnipiac...
Digg Blog: We're Building A Reader →
rethinkdigg: Like many of you, we were dismayed to learn that Google will be shutting down its much-loved, if under-appreciated, Google Reader on July 1st. Through its many incarnations, Google Reader has remained a solid and reliable tool for those who want to ensure they are getting the best from their…
2 tags
There's a new SI article in the March 11 issue that talks about NYRB and contains interviews from Henry and Petke. It's definitely a good read. While I still am not a big fan of Henry, especially one of his comments at the beginning of the article, and the discussion of his manipulation in the hiring of the new F.O., it is slightly reassuring to see that he is committed to trying to...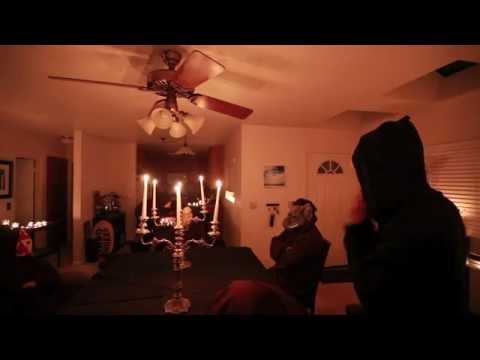 3 tags
Advice from Evernote CEO, Phil Libin
"A friend of mine was sad that he didn't have a girlfriend, so I told him, 'You know how when you first walk into your house, the first thing you see is that bookcase by the door?' And he said, 'Uh huh.' And I said, 'And how, on that bookcase you have your boxed set of all the old Star Trek movies on VHS?' And he said, 'Yeah.' And I...
An old college conversation...
Me: Hi Mrs. M! Could you do this one recommendation for me that's due tomorrow?
Mrs. M: Sure! (Looks through current applications.) You've been accepted into every college you've applied to so far? Congratulations!
Me: Thank you.
Mrs. M: You can tell your kids "I got into every college I applied to, and I expect the same of you!"
Me: I'd feel like a horrible father.
I'm just realizing that Starbucks cards have the weirdest holding mechanisms. I mean, I understand that since you can reload them, putting the value on isn't the greatest idea, but seriously. You have to peel the first thing open to reveal the card? I thought the sleeve WAS the card.
Red Bulls name Mike Petke head coach. →
alexher: Words can't express the level of excitement this brings me. 
I don't know why, but I'm starting to think I attract weird, as in, weirder than me.
3 tags
Reyna Turns Down Assistant Coach Job →
What. Like some people in the comments said, I was only going to be ok with Sousa if Claudio and Mike were behind him, but now I'm sincerely hoping that they pick Petke to be head coach.
Make Everything OK Button →
What. (via sunshine-and-flowers) BTW, not harmful. I second guessed clicking it too.
1 tag
3 tags
Happy New Year Everyone!
Indeed. I had this whole cross-posting thing set up with ifttt and it failed me. At least I know what to fix for next year.
Still No Coach →
Just name Petke to the position. Fans and players will most likely be happy.
I was going to post a long winded post about shootings and gun control and video games and over-anxious biased media and how stupid and screwed-up humanity is sometimes, but instead, I'm just going to pray for the victims and ask you to do so too.
1 tag
"Dear 2012: Yes you are coming soon to the Closing, but I can see it and smell it..."
– Flula Borg (via flula)
2 tags
11 tags
So, I just submitted 8 college apps, plus the three I had done earlier, just leaves 6 more. What.